A Field Guide to Stunting Your Sneakers on Instagram via Complex.
A Field Guide to Stunting Your Sneakers on Instagram
.
Pointing one foot in the air.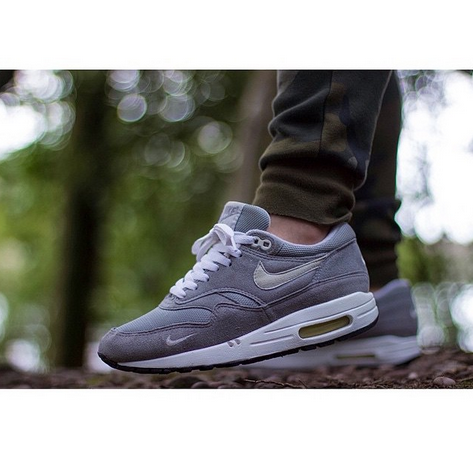 There's something very in-your-face about posting sneakers on Instagram. It's saying, literally, "Look at what's on my feet." The easiest way to show this mentality is by pointing one foot out in the direction of the camera.
The "Ronnie Fieg"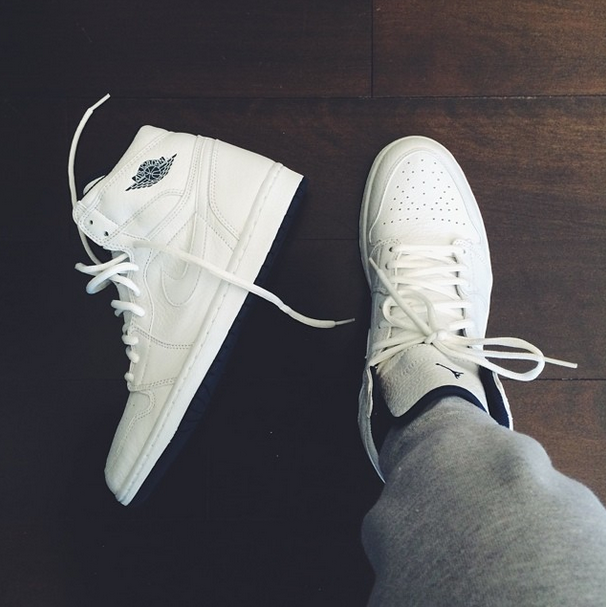 Ronnie Fieg has done a lot of things for sneaker culture as a whole; he's also responsible for one of Instagram's most popular sneaker poses: having one sneaker on-foot and laying the other on its side in the same picture. It gives a look at how the pair looks when it's worn and from another angle. Consider this a two-for-one 'Gram.
Shoot runners on a slant.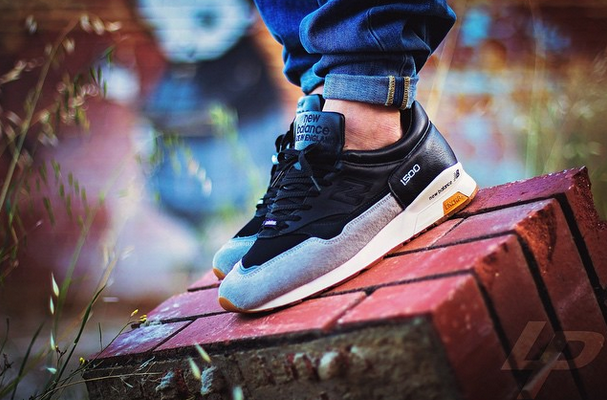 The toe of a runner should point down, and some do this more than others. The fanatics behind these silhouettes often go out of their way to stand on a slanted object—curbs, banks, tree trunks, rocks, whatever—just to prove the superior shape of their sneakers. With this type of picture, the more ridiculous the slanted surface, the better.
Share what you're currently eating or drinking.
It's hard to beat the popularity of sneakers on Instagram. But if there's one thing that does, certainly, it's food pics. That's why combining the two is a no-brainer. Whether it's by hash-tagging a photo "#coffeenclothes" or getting a slice of pizza into a 'Gram of the latest pickup. And it also proves that you have more on your mind than Michael Jordan.
When in a helicopter, take a sneaker selfie.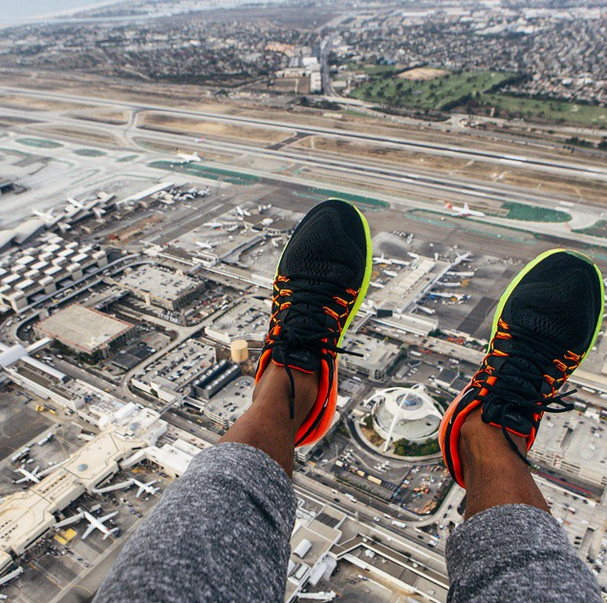 Helicopters can now be seen in most major cities, giving people rides around and showing them all what they usually can't see from the ground. Riders are strapped in, and they're allowed to hang their feet out the side of the chopper, creating the effect that they're in serious danger. Like the dangling pic, the helicopter one is all about an illusion.
Shoot the sneakers on a blank canvas before un-deadstocking.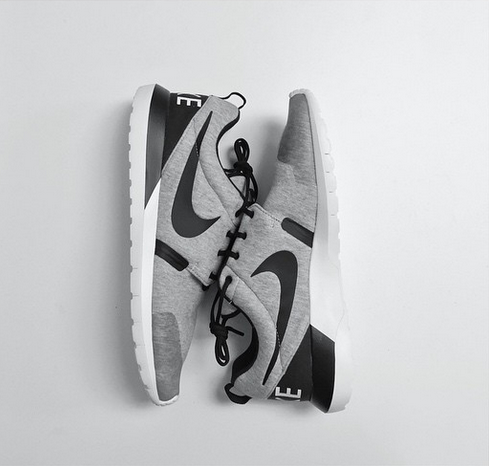 There are several reasons that people take photos of sneakers that haven't been worn yet. The first is to get an accurate view of them while they're still pristine. The other is to give a look at the sneakers in an undisturbed environment. A real white backdrop isn't necessarily needed, just find an all-white desktop and make due.
If there's water, make a splash (but not too hard)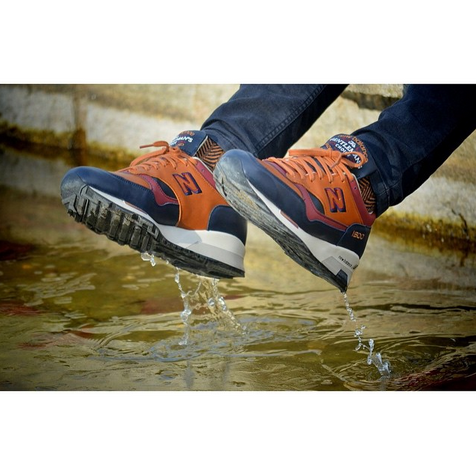 We've written on length why it's extra corny to intentionally ruin a pair of sneakers with water for the sake of Instagram. It is, however, cool when the soles of a sneaker make a brief splash. Getting the perfect shot might take more than a few tries, but the end result is ultimately worth taking the risk of getting a sneaker damp. Head over to
Complex
to read the rest of the article.