A Closer Look at the Rick Griffin & Levis Collection
For their latest collection,
Levis
have worked alongside the estate of  iconic psychedelic poster designer, Rick Griffin. Known as one of the leading contributors of psychedelic posters throughout the 60's, Griffin soon established a particular skill set and style that became his trademark. Incorporating elaborate script and fonts into his work, he would use these running parallel to a vast colour pallet, showcasing shades from every side of the spectrum. Griffin started with several surfing images which led on to him creating his own surfing comic strip called 'Murphy'. The surfing culture he was then so immersed in provided the basis and inspiration behind his later work with the rock posters.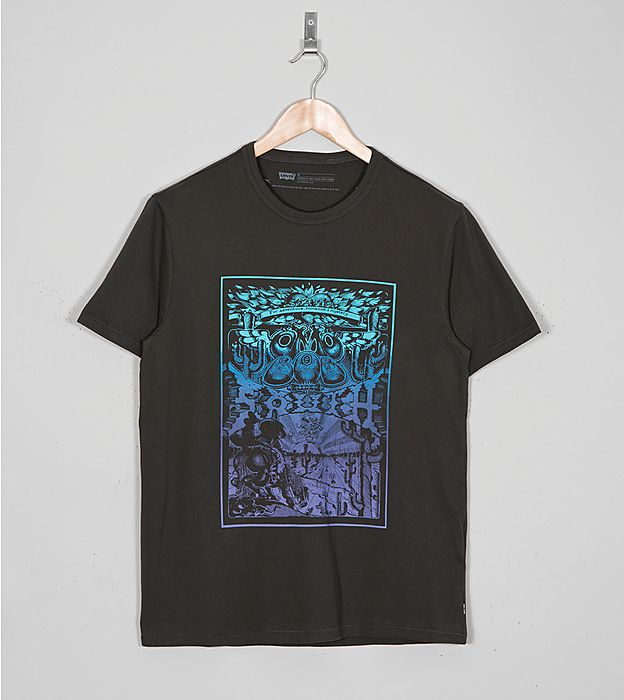 You can see our selection of the Levis x Rick Griffin collaboration
here
, priced from £35.