the authority on air: Air Max 95 'DW'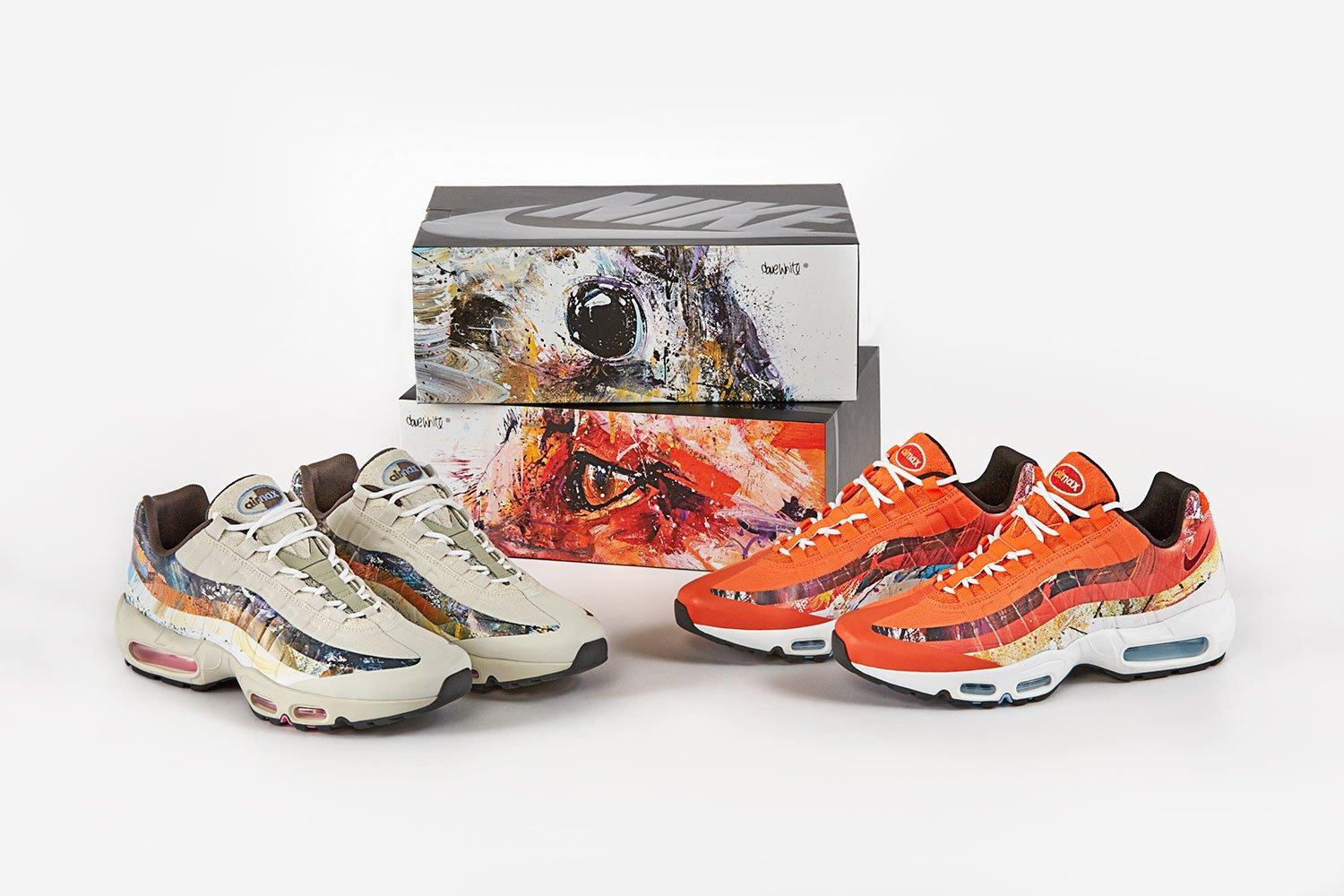 Celebrating 10 years since our last project together, we united together with artist Dave White once again, this time on a duo of Air Max 95.
Each colourway represented a Fox and Hare, which were two of Dave's most recognisable paintings from his famed 'Albion' collection, which consisted of a series animals native to Britain, reimagined in Dave's signature style. The artwork adorned the no-sew panelling of the silhouette, drawing upon the many layers and elements from the paintings themselves. A rough hairy suede sits alongside a soft canvas on the upper whilst contrasting hits of pink and blue add an additional depth and coat to the story.
Each pair payed homage to their respective artwork by featuring the image on both the footbed and the box.